About the Business Design Podcast
Our mission is to inspire future  entrepreneurs to pursue their dreams and help current entrepreneurs get unstuck in their business Whether you're just starting out or are well on your way, the Business Design Podcast provides practical tips grounded in the real-world experience of entrepreneurs like you.
The Business Design Podcast is released each Thursday morning, and you can subscribe via iTunes. You can also read our blog for show transcripts, resources and downloads, and archived show audio.
The Hosts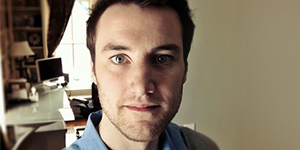 Ian Labardee
Hailing from a couple generations of entrepreneurs, Ian opened his first business checking account before he was a teenager. After a stint at design school, and in the midst of the .com boom, Ian joined his father's startup and helped to lead the technology division in the design of an award winning (Adobe Max) mental health technology platform. Fast forward a bit – with a lengthy array of consulting projects and well over 10 years experience in branding, UI design, and web usability under his belt, Ian co-founded Lift Pattern with Joe Wyrembelski. His work as of late is centered squarely on growing products through marketing, customer development, and product design. At the end of the day, Ian really just wants to hang out at the park or the beach with his wife and 3 kids, though.
John Hwang
John Hwang is the founder of Lanio, a product company with the mission to bring disruptive technologies to markets – a rouge R&D department for churches and nonprofits.
At heart, John's an entrepreneur with a focus on the nonprofit/church/tech industry specializing in Innovation Methodologies, Agile Methodologies, New Product Development, and Customer Development.  John has a passion for starting companies, building and organizing systems that successfully solve real problems in the community.
John is also a co-founder and former-CEO of Mutually Human, an expert custom software strategy & design consultancy specializing in mobile & web-based products & services.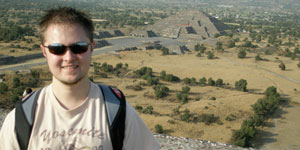 Scott Andersen
As a computer science and business undergrad at Aquinas College, Scott had his first taste of entrepreneurship in 2002 when he co-founded ProCPR along with Paul Martin and Roy Shaw. Scott is still heavily involved in the operations of ProCPR (now ProTrainings) and derives much of his entrepreneurial experience from being involved in growing this company from three co-founder/employees to 19 people in two countries. Scott has also dabbled in various other ventures over the past 10+ years, including being a co-founder of MathVids, Bulko, and even operating cell phone kiosks in Grand Rapids area malls. While Scott still enjoys writing code and spends some time doing Ruby on Rails and front-end development, most of his time is now spent on Internet marketing and business development.